How do a few, select equipment dealers produce great results for their customers year after year?
What do some equipment dealers know that allows them to capture a major part of the market?
Their customers are extremely loyal to them.
Their customers rave about their performance.
Rarely do they give the competition any edge to penetrate their market. Their customers buy from them year after year.
It all starts with how you treat your customers. You must have your business plans and the processes in place that creates the "Wow Factor" for the customer.
You want the customer to tell other customers how amazing they were treated by anyone they contact at your dealership.
Does your sales force understand the equipment that will make more money for your customers? Do they understand when to rent versus sell machinery?
Do your Parts and Service Managers understand how they can help your customers control their owning and operating costs? Do they know how much profit that can contribute to the dealer's bottom line?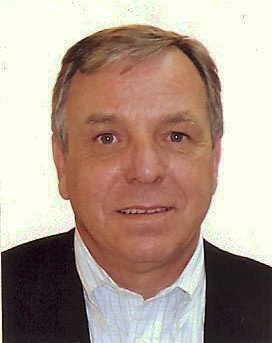 Does your finance department understand that your customers are not just nameless, faceless numbers that have a credit card?
How often do you ask your customers the question "how are we doing as your supplier"? If you don't ask how can you create the "Wow Factor"?
If you would like to be in this elite-class who produce superior results, or you just want to be a better, more profitable business, please bookmark this site so that you can come back time after time to learn the details on how it can be done.
This is the nuts-and-bolts examination of how they achieve their remarkable success including:
How To
Get customers to buy more and more often
Achieve remarkable customer retention
Increase sales year after year
Create Absorption Rates over 100%
Increase bottom line profits
Improve cash flow
It is well known in our industry that dealers work under severe pressure and risk to produce a profit and maintain market-share.
Now you will be able to learn how to minimize your risk, time and effort while increasing bottom line profits.
There is no "theory" in this site.
The information you are about to see is based on 40+ years of experience in the Construction Equipment and Mining business.
Whether you are new to the this business or a veteran, there is something for everyone in this site including Sales, Parts, Service, Finance, Operations and H-R.
If you want to know the details on how the best-of-the-best work in our industry you will find it here.
I want you to feel comfortable to reach out to me at tom@equipment-dealer-secrets.com. There is no risk and no charge to get advice you can rely upon.
Using absorption rate calculation shows a dealer how to be profitable even during the downturn in machine sales.
Learn how the best construction equipment dealers evaluate their Parts and Service departments.
If you make these marketing mistakes you will not get the customers your dealership desperately needs
Apprenticeship programs may be the best method of solving the shortage of qualified technicians in a dealership.
Customer satisfaction comes from helping your customer gain greater control of their equipment owning and operating costs.
Measuring customer retention is the most effective way to improve dealer profitability.
Follow the Customer Retention process and improve your net operating income from 25% to 80%.
Learn how to manage your way through the construction equipment auction maze.
Used Construction Equipment sales will create excellent profits is they are managed well.
Understanding sales force management will improve market share, gross margins, cash flow and working capital. You will get a clear picture of how some of the best-in-class dealers use do it.
The top Service Managers can create 25% net operating income and outstanding customer satisfaction.
Learn how to increase service department revenues by 10% to 20% without any capital investment!
Parts Managers at the top-tier dealers achieve at least 25% net operating profit.
Find how your dealership can improve profits through selling used-parts.
Advisor for more than three decades Tom Montgomery has been working with the top equipment dealers worldwide
Privacy Policy for Equipment Dealer Secrets